Multiblitz
Multiblitz, Europe's premier studio flash manufacturer has been the industry leader in innovation, portability and reliability. The quality and reliability of Multiblitz is indisputable, and has serviced pro's and advanced amateurs alike for generations. Multiblitz helps photographers to create more beautiful images in the studio and on location with their extensive range of electronic flash equipment and light forming tools to give greater creative lighting control. They have listened to the needs of photographers and developed products to solve them---spanning 50 highly successful years. In this fast moving world of disposable products, Multiblitz still believes in value and durability. 
- Web Only Special
The PRO X System is the professional halogen lighting solution by Multiblitz. Fitted with U-shaped halogen tubes of either 650-, 1000- or 1250 W.,...
Product No. 129936
NZ$865.22 excl. GST

NZ$995.00
- Web Only Special
The DIGI X is the ideal lighting tool for use in conjunction with advanced digital cameras, which are often not compatible with studio flash...
Product No. 129934
NZ$867.83 excl. GST

NZ$998.00
For Profilite Compact 200.
Product No. 127408
NZ$221.70 excl. GST

NZ$254.95
For Compactlite Digilite.
Product No. 127398
NZ$220.83 excl. GST

NZ$253.95
Sync cable for Multiblitz Flash units.
Product No. 113990
NZ$79.09 excl. GST

NZ$90.95
- Web Only Special
Introducing the KITPACK! Different kit configurations with either two- COMPACTLITE | DIGILITE | DIGI X or PRO X units can be carried in this...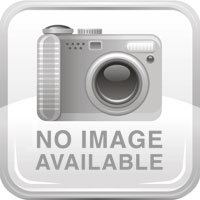 Product No. 1002570
NZ$169.57 excl. GST

NZ$195.00
HOT new price - Save over $500
Multiblitz Profilux Plus 800 Essential set of 2 with 800 Ws Flash power: 800 Ws Automatic Multi-Voltage 100 -260 V Control range: 8 f-stops, 6-800...
Product No. 1006437
NZ$3,039.13 excl. GST

NZ$3,495.00
Product No. 116470
NZ$4,440.00 excl. GST

NZ$5,106.00
Digilight with precisely defined output for highly senstive digital cameras
Product No. 122958
NZ$1,999.09 excl. GST

NZ$2,298.95
Includes narrow, medium and wide filters.
Product No. 117738
NZ$710.39 excl. GST

NZ$816.95