Darkroom
24 x 30 cm (9 1/2 x 12 in.) Metal base plate with non-slip base and dull white surface. Adjustable margins for borders from...
Product No. 109068
NZ$159.09 excl. GST

NZ$182.95
Product No. 109106
NZ$126.91 excl. GST

NZ$145.95
Molded from thick polypropylene, these trays are ideal for school and industrial use. They're chemical-resistant, incredibly durable, and their base ribbing ensures rigidity while preventing...
Product No. 102204
NZ$10.39 excl. GST

NZ$11.95
Made of chemical-resistant plastic; self- opening. Molded tray edge recess. One pair of different-coloured print tongs. Length: 160 mm (6.3 in.)
Product No. 109088
NZ$10.39 excl. GST

NZ$11.95
Drier for RC/PE papers up to a width of 30 cm, two speeds 40 and 60 cm per minute. Stepless thermostatic temperature control.
Product No. 110578
NZ$1,908.70 excl. GST

NZ$2,195.00
Meopta Axomat Multigrade Enlarger (lens extra). With multigrade head.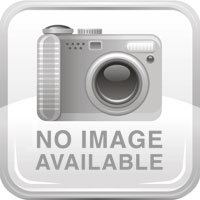 Product No. 120900
NZ$781.74 excl. GST

NZ$899.00
Wall-mounted laboratory safelight for all b/w PE, RC and baryta papers, as well as for variable contrast papers. Lighting surface 6.5 x 31 cm,...
Product No. 116048
NZ$516.52 excl. GST

NZ$594.00
Product No. 1004786
NZ$325.17 excl. GST

NZ$373.95
Aperture scale illuminated. Maximum film format 24x36mm. For enlarging scales up to 4:1. For almost all B&W work, can be used for color enlarging...
Product No. 118450
NZ$249.52 excl. GST

NZ$286.95
Product No. 109578
NZ$80.83 excl. GST

NZ$92.95