Battery Powered Packs and Heads
IN STOCK NOW - UNDER HALF PRICE
Imagine a top-of-the-line, heavy-duty 1200 Ws studio generator. Now imagine disconnecting the power cable from the wall and bringing Profoto Performance wherever you happen to...
Product No. 1001692
NZ$5,200.00 excl. GST

NZ$5,980.00
In stcok now - HALF PRICE
The AcuteB is nothing less than a miracle. In an incredibly compact form (the size of a stack of VCR tapes) and weighing 4.8...
Product No. 1001722
NZ$2,156.52 excl. GST

NZ$2,480.00
Profoto BatPac - Portable Power Source A safe, reliable and flexible battery/inverter to power Profoto D1, ComPact monolights or Acute2 generators on location. Technical Info: Constructed...
Product No. 1005827
NZ$2,086.96 excl. GST

NZ$2,400.00
With location photography becoming ever more popular, there are many options for location lighting. The new Godox LP-800X is the easiest solution for location...
Product No. 1010528
NZ$1,119.13 excl. GST

NZ$1,287.00
Building on the successful Stellar range introduced in 2005, the Stellar Xtreme has been built to full professional specifications for long life and reliable...
Product No. 1004306
NZ$867.83 excl. GST

NZ$998.00
In stock now - Save $500
The Profoto Replacement LiFe Battery for Pro-B3 AirS 1200Ws is a dedicated lithium ion iron phosphate battery for the Pro-B3 AirS. This high-performance, long-life...
Product No. 1005835
NZ$867.83 excl. GST

NZ$998.00
1x LP800X SPARE Lithium Ion Battery Pack Type Battery Battery Type LiFePO4 Battery Capacity 12 Ah (12.8v) Charge Time 3 hrs Weight 3.6 Kg Size 267 x 206 x 150 mm
Product No. 1010529
NZ$457.39 excl. GST

NZ$526.00
In Stock Now - Under half Price
Profoto's Lithium Ion Iron Phosphate Battery W/Cassette for AcuteB2 600Ws AirS is the state-of-the-art battery for the AcuteB2 600Ws AirS power pack. It has...
Product No. 1005836
NZ$391.30 excl. GST

NZ$450.00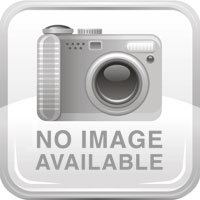 Product No. 1002452
NZ$343.48 excl. GST

NZ$395.00
All matching products are shown on this page.