Ultra-High Bright 3000nit On-camera Monitor
Daylight Viewable, flexible mobility on set
FEELWORLD LUT5 is a 5.5-inch ultra-high bright on-camera monitor, with 3000nit ultra-high brightness; the screen is visible in the sun. Full HD LCD touch screen, easy to operate; supports HDMI signal [email protected], HDR monitoring, custom 3D LUT and other professional auxiliary composition tools. There is an F970 external install and power kit on the rear of LUT5, which can install such as wireless transmission, LED light, etc. It combines the monitor with wireless transmission to eliminate unnecessary cables, perfect for director monitoring, 1st AC to focus pulling in the film crew. The compact size and lightweight can be used with a gimbal to move quickly on set.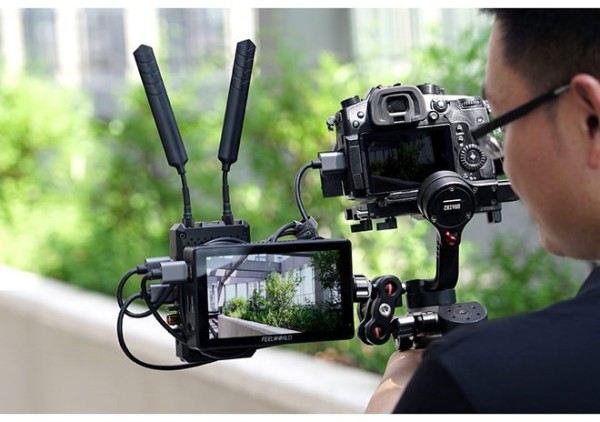 Compact and Lightweight
The compact size and lightweight of LUT5 is suitable for use with a gimbal that can move quickly on set.
5.5" LCD Full HD Resolution
Viewing clearly and capture every detail with confidence
The LUT5 comes with a 5.5-inch 1920x1080 full HD panel, it displays your stills and monitoring content at superior colour fidelity. Ultra-high brightness 3000nits, 1000:1 contrast ratio and sRGB / Rec.709 Color Gamut, resulting in exceptional screen clarity even in intense lighting conditions. With the monitor displaying your content at 368 pixels per inch (PPI), you can shoot in broad daylight with confidence and refine your content on the set. The wide 160º viewing angle makes it easy for multiple members of the crew to watch it at the same time.